Morfose Amino Keratin Leave-in Conditioner, Shampoo and Conditioner Set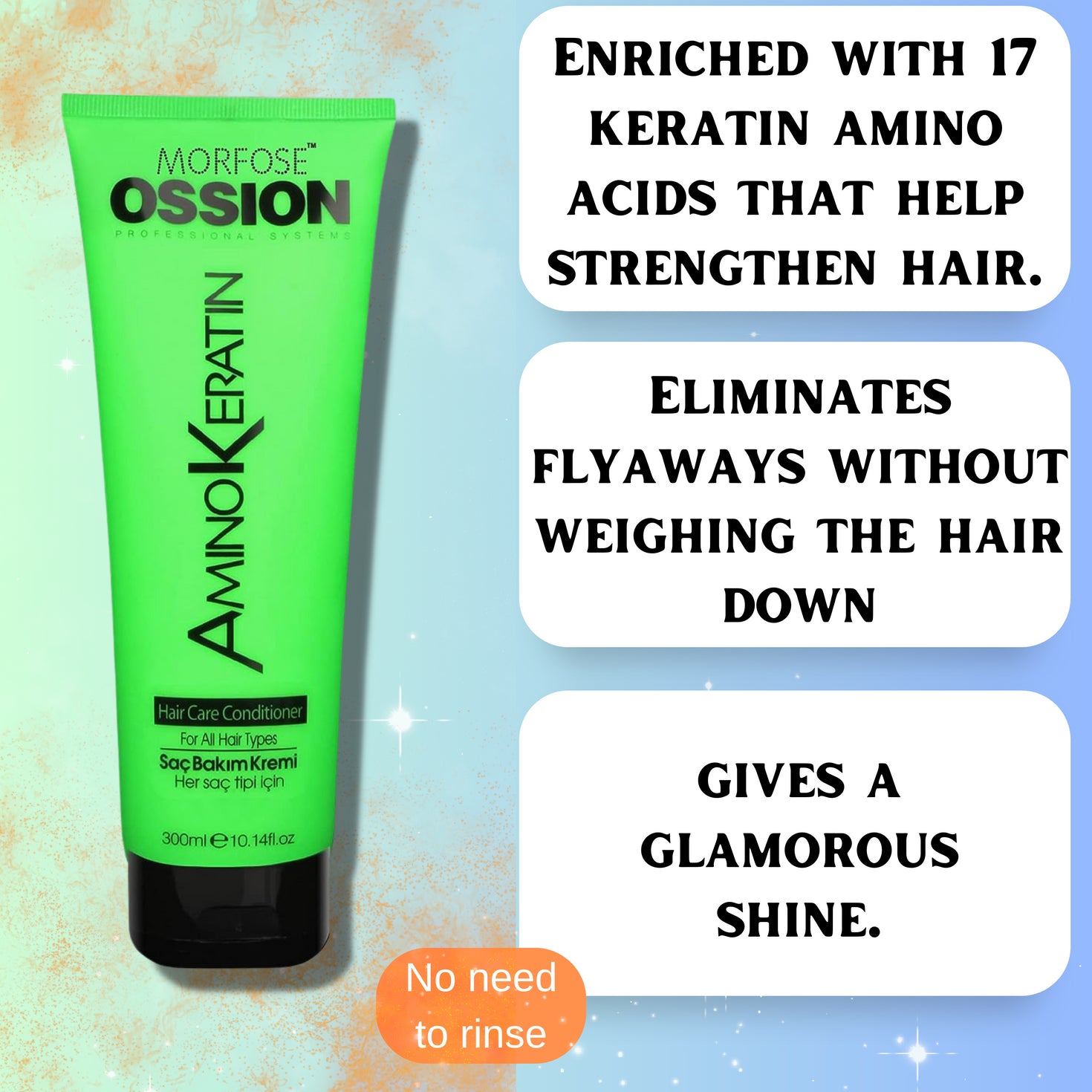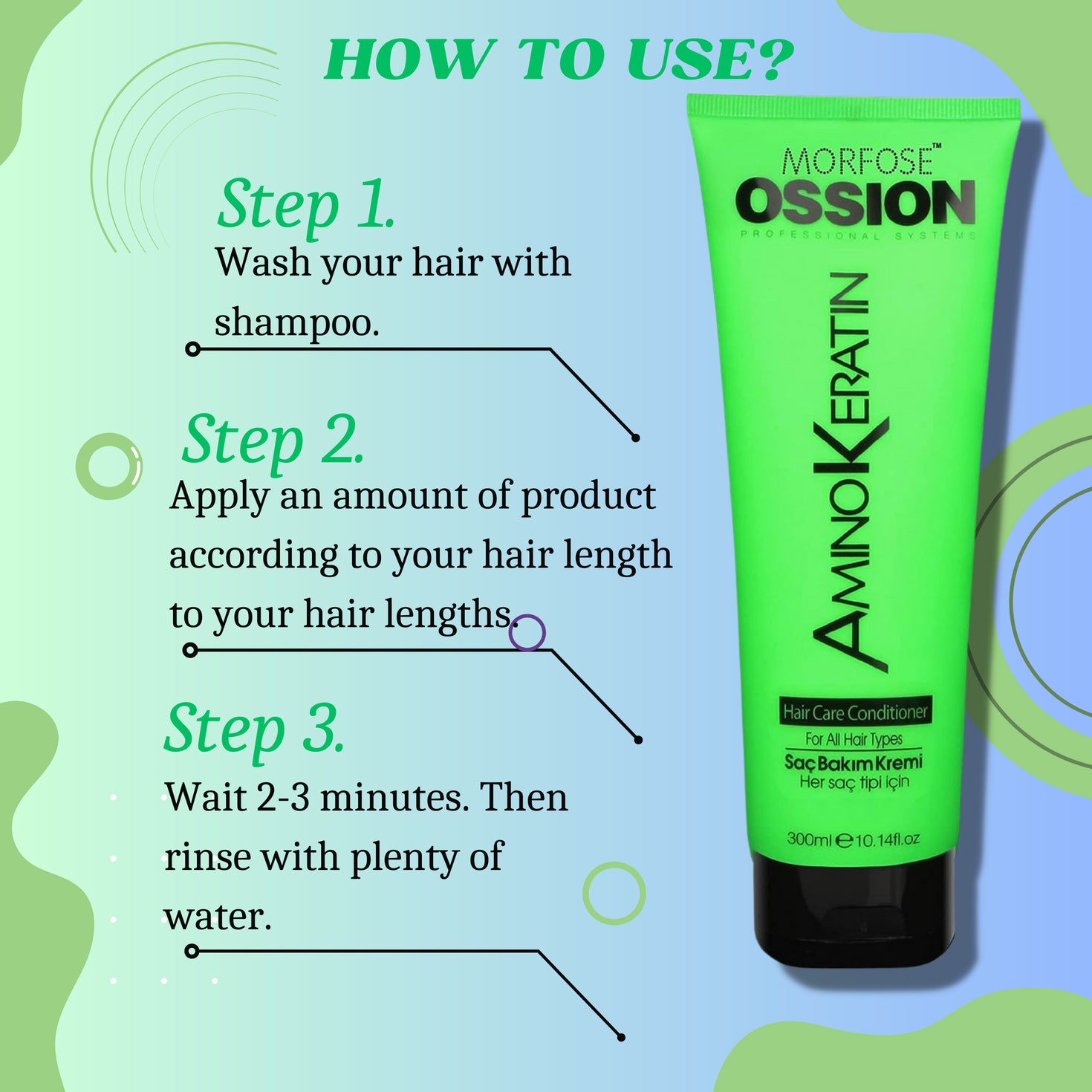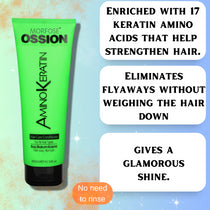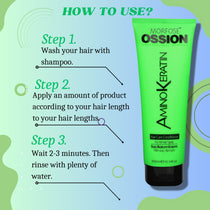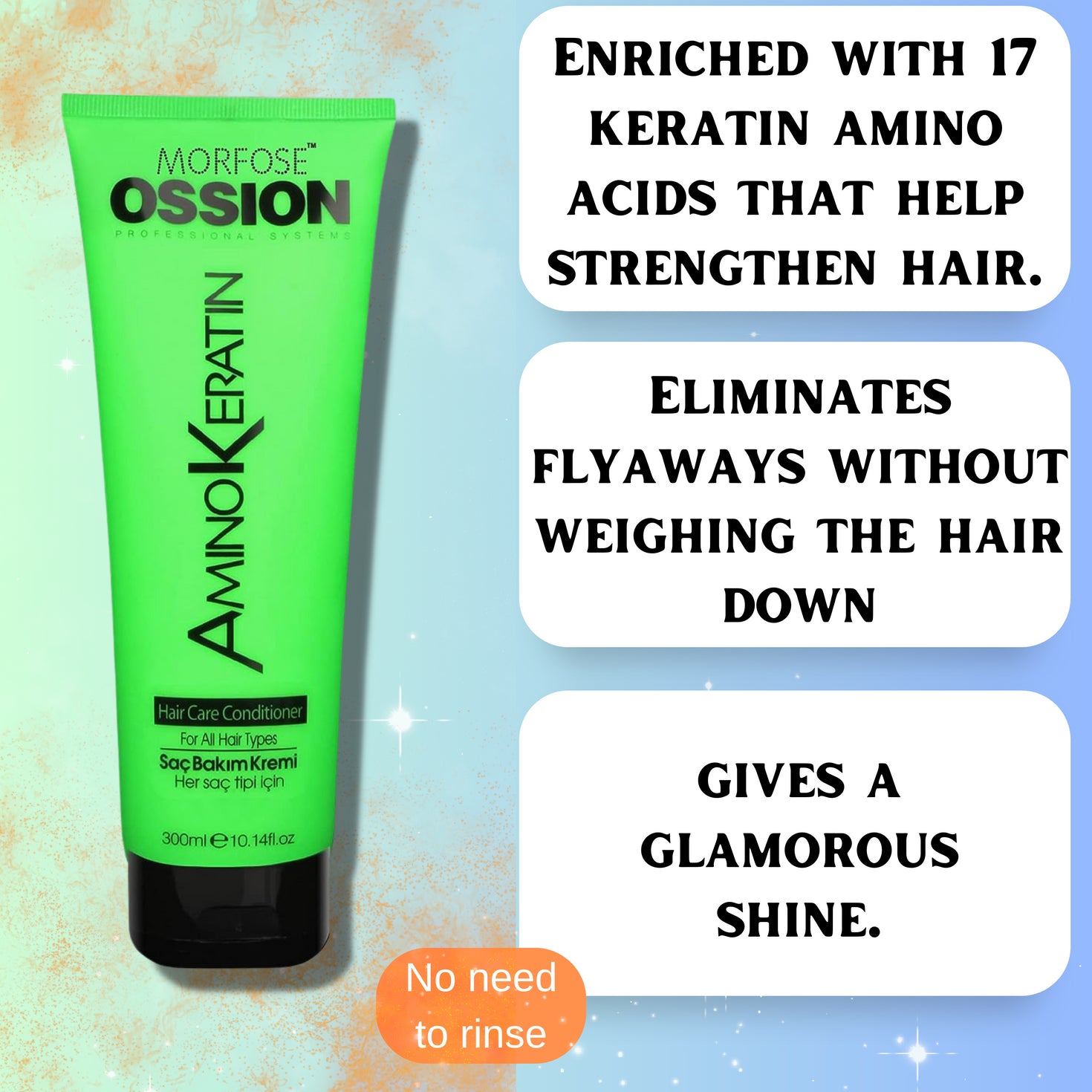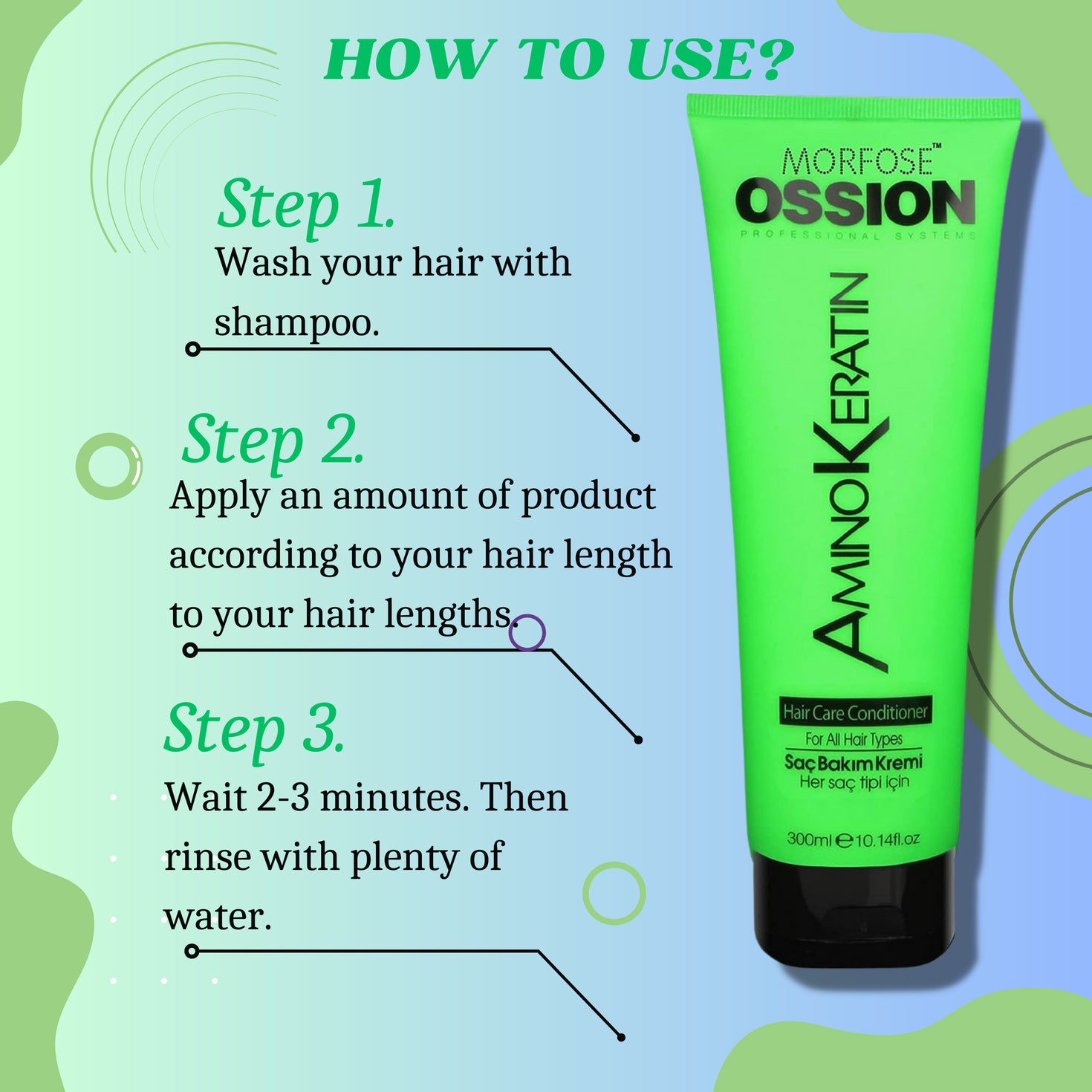 PRODUCT INFORMATION
Key Features:
Complete Hair Care: This set includes a shampoo, conditioner, and leave-in conditioner, offering a comprehensive solution for all your hair needs.
Repair and Strengthen: Amino acids and keratin proteins work together to repair and strengthen damaged hair, promoting resilience and vitality.
Intense Nourishment: Infused with essential nutrients, this trio provides deep nourishment for hair that's healthy and full of life.
Smooth and Manageable: Tame frizz and achieve smooth, manageable hair that's ready for any style.
Radiant Shine: Enjoy a natural, radiant shine that reflects your hair's improved health and beauty.
Suitable for All Hair Types: From straight to curly, this set is suitable for all hair types and textures.
Elevate your hair care routine with the Morfose Amino Keratin Hair Care Set, a complete solution for luscious, healthy, and radiant hair. This trio includes the Amino Keratin Shampoo, Amino Keratin Conditioner, and Amino Keratin Leave-In Conditioner, all formulated to transform your hair into a crowning glory of beauty.
Amino Keratin Shampoo: Experience the rejuvenating power of the Amino Keratin Shampoo. Infused with a potent blend of amino acids and keratin proteins, this shampoo gently cleanses while repairing and strengthening each strand. Bid farewell to dull, lackluster hair as this shampoo restores natural shine and vitality, leaving you with hair that feels refreshed and renewed.
Amino Keratin Conditioner: Indulge your hair with the nourishing Amino Keratin Conditioner. Enriched with amino acids and keratin, this formula penetrates deep to moisturize, detangle, and smoothen your hair. Say goodbye to frizz and hello to hair that's soft, manageable, and irresistibly touchable. Experience the transformation as your hair becomes healthier and more vibrant with every use.
Amino Keratin Leave-In Conditioner: Discover the secret to effortlessly beautiful hair with the Amino Keratin Leave-In Conditioner. This lightweight formula is designed to provide ongoing nourishment and protection. It works to tame frizz, detangle knots, and shield your hair from the rigors of styling and environmental stressors. Apply it to damp hair for instant moisture or use it as a quick touch-up throughout the day.
Package Includes:
1 x Amino Keratin Leave-In Conditioner (13.52 Fl Oz)
1 x

 

Amino Keratin

 

Shampoo (27 Fl Oz)
1 x 

Amino Keratin Conditioner (10.14 Fl Oz)
RELATED PRODUCTS